TSIM
Test System Intelligent Machine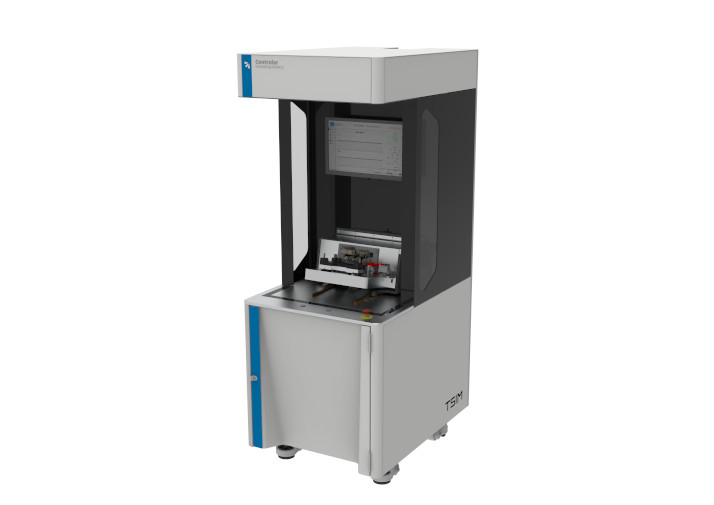 Overview
TSIM – Test System Intelligent Machine was developed by Controlar to perform different levels of functional tests on electronic devices and components at the end of the production line (EoL) to ensure correct functionality of the DUTs.
This complete solution is prepared for flexible and dynamic production, using a standard interface and a quick ChangeOver method. The rapid exchange is key to reducing operating times, and thereby improving flow and machine availability.
Suitable to test all key technologies for electronics systems, TSIM is future-proof and adaptable to DUT needs allowing easy upgrade of functionalities.
It also includes auto diagnosis and validation of the system to ensure proper functionality and test repeatability. Remote assistance is also possible using augmented reality goggles or tablet.
Product configuration
TSIM uses a standard interface that allows it to be used for different types of testing concepts. This test solution can be customized with different modules, such as:
PCB level – semi automatic and manual
Complete device: semi-automatic and semi-automatic RF shield box and instrumentation
Bus Interfaces: CAN, LIN, LVDS, BroadR-Reach, MOST150
Multimeter, programmable power supply, RF generator and/or analyzer, etc.
Main applications
TSIM was developed to meet the high standards of the automotive industry, which makes it also suitable for other industries, such as consumer and industrial electronics, with the possibility of being customized for different types of products.