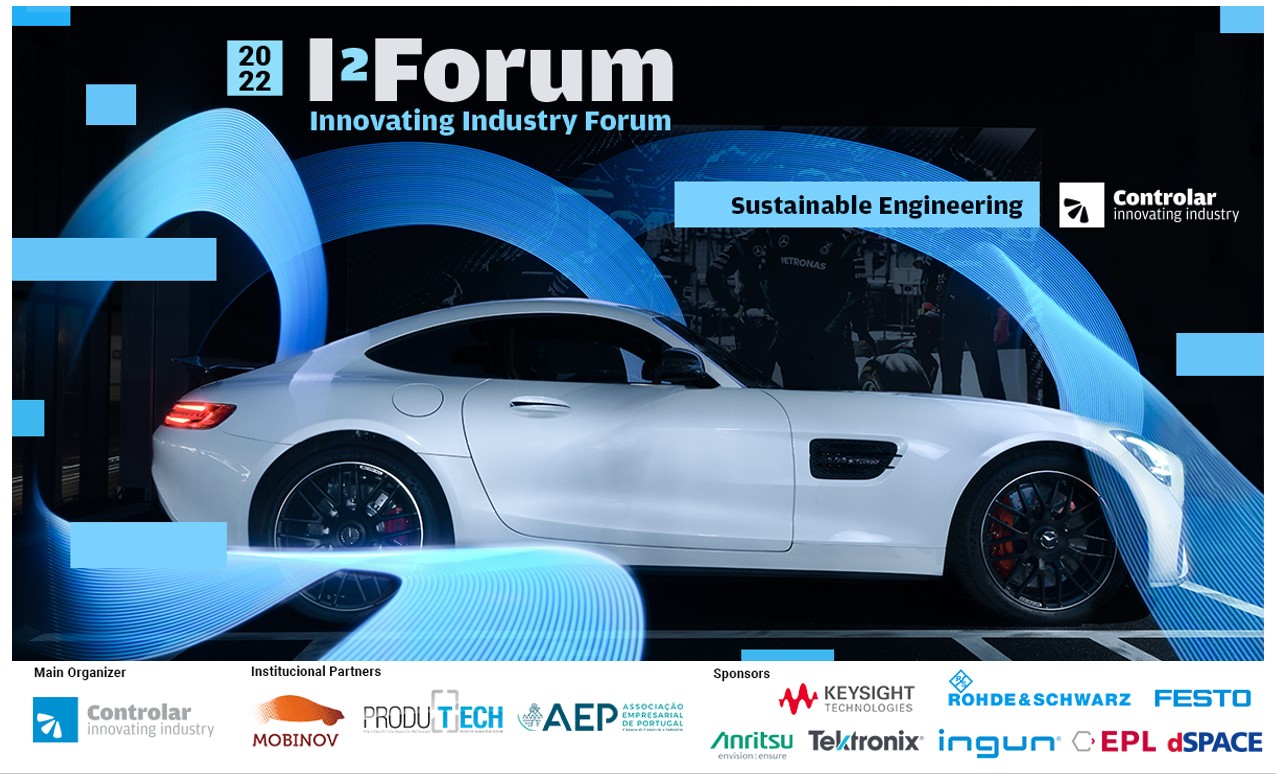 Last week, Controlar organized the first Innovating Industry Forum (I2F) at Fundação António Cupertino de Miranda, in Porto. This is a closed and biannual initiative aimed at the company's stakeholders. 
The event, which brought together people from all over the world, was an enormous success: an extraordinary edition by the number of participants – more than 120 attendees from several countries, representing a wide array of companies, institutions, research centers and universities. 
The aim of I2F is to stimulate discussion and debate on the latest advances in innovation and successful innovation policies in the industry, allowing participants to cooperate and promote the transfer of knowledge in a relaxed and pleasant environment.
The theme of this year's edition was "Sustainable Engineering" based on the relevance of this theme in today's society and in the business world.
The Forum was opened by Pedro Torres, CEO of Controlar. It was a worthwhile opportunity to watch the compelling presentations from Bosch, APTIV, Visteon, Continental, Caetano Bus, Controlar, FESTO, Keysight and Rohde&Schwarz.
Our high-level speakers shed light on topics ranging from autonomous driving, connectivity, AI, to green mobility and sustainable innovation, sharing their vision and current trends while underlining their road to sustainability.
In addition, I2F was also sponsored by some of the biggest worldwide suppliers of automation, and test & measurement equipment, namely Keysight, Rohde&Schwarz, FESTO, EPL, Anritsu, Tektronix, Ingun, DSPace and AVL, which had the opportunity to exhibit the latest products and solutions from their portfolio at I2F technical exhibition.
Outside premises, Toyota Mirai, the first fuel cell hydrogen car to be sold in Portugal and one of the few examples at national level, was in display.
The closing session was taken by Fernando Leite Controlar, Global Business Manager and one of its founders, together with representatives of Mobinov, Produtech, and AEP (Portuguese Business Association), who congratulated the associated entities for a productive forum. All of them recognized the importance of such initiatives for bringing together competitive companies to present their innovations and challenges and discuss Sustainable engineering in a cooperative way.
In the words of Paulo Vaz (AEP): "Sustainability has become increasingly important with the huge demand for environmental -friendly solutions. (…) We can define sustainable engineering as the process of using resources in a way that does not compromise environment or resources for future generations. This implies working together. (…)  No matter the applications, it has one single purpose: to apply the principles of engineering and design in such a way that forces positive social and economic development while minimizing environmental impacts."
We cannot wait for the next edition of I2F.
Check the pictures of the best moments above, and the program here.