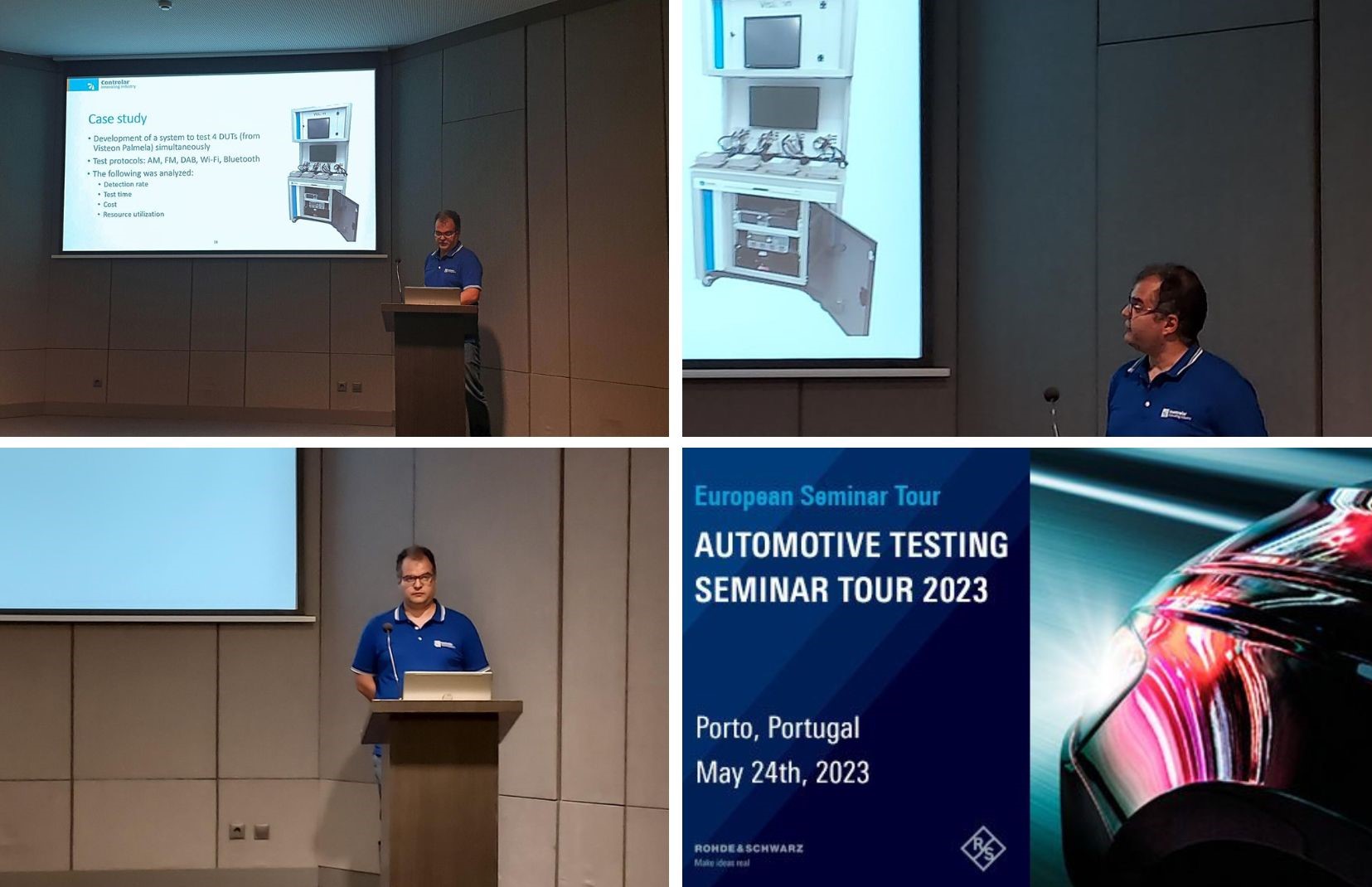 It was with great pleasure that Controlar participated in the Automotive Testing Seminar Tour, an event hosted by Rohde & Schwarz that took place on May 24, 2023 in Porto (Portugal).
The R&S Automotive Testing Seminar offers an invaluable platform for industry professionals to stay updated on the latest trends in the automotive ecosystem and their implications for test and measurement practices.
Our colleague, João Queirós, R&D Technical Manager at Controlar, delivered an insightful talk titled "Optimizing Test Methods for Automotive Infotainment Systems." The presentation focused on Controlar's advancements in parallelization and optimization techniques specifically tailored for infotainment testing.
The seminar encompassed a comprehensive program of informative sessions throughout the day, covering a wide range of current topics, such as:
Automotive C-V2X, 5G and LTE testing
Radar object simulation
Automotive Ethernet
Attendees also had the opportunity to visit an exhibition featuring live demonstrations showcasing some of the most innovative R&S products.
Given the rapid evolution of automotive technology, the demand for advanced test techniques in the development, verification, and production of chipsets, components, and vehicles has grown exponentially. The Automotive Testing Seminar Tour offered a prime platform to explore the latest innovations in this field and, ultimately, acquire a deeper understanding of the ever-changing landscape.
Thank you, Rohde & Schwarz.
.