Controlar is pleased to announce a new strategic partnership with Dai-Ichi Dentsu, leading producer of electronic torque control systems, for the sales representation and distribution of nutrunners and servopresses in Portugal and Spain.
Headquartered in Tokyo, Japan, Dai-ichi Dentsu offers the smallest and the lightest nutrunner in the industry and fully digital-controlled servo presses ideal for cost effective and precise assemblies.
This engagement with Dai-Ichi Dentsu as partner will provide significant benefit to both parties, by joining the experience, expertise and market knowledge of Controlar with Dai-Ichi Dentsu high quality products.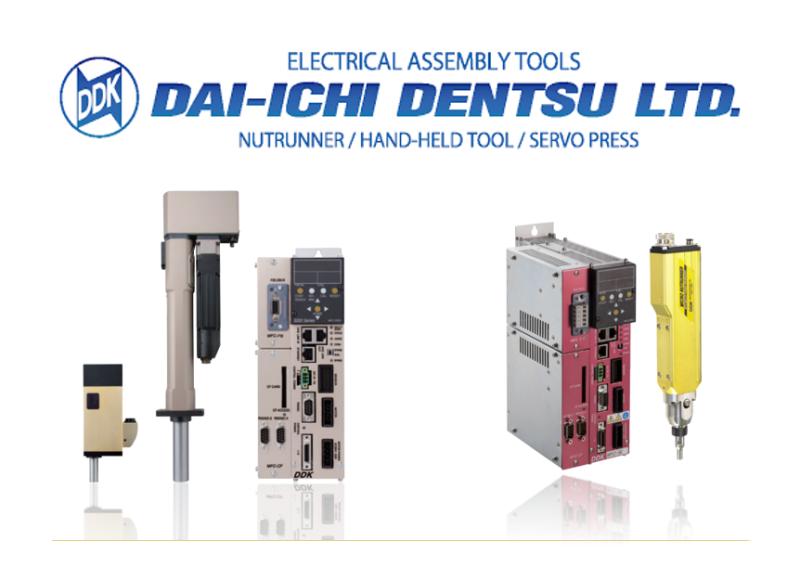 Established in 1952, Daiichi Dentsu Ltd. Is a leading and certified producer of electronic torque control systems. The company has more than 40,000 spindles in operation globally. Dai-Ichi Dentsu provides automated assembly equipment such as servo nutrunners, servo presses, and handheld nutrunners (automatic fastening equipment, automatic servo press systems) for more than 40 years.